I am always amazed that my perennial plants and shrubs are able to survive our tough New England winters. Seeing the signs of new life is just as amazing to me as seeing the plant in full bloom.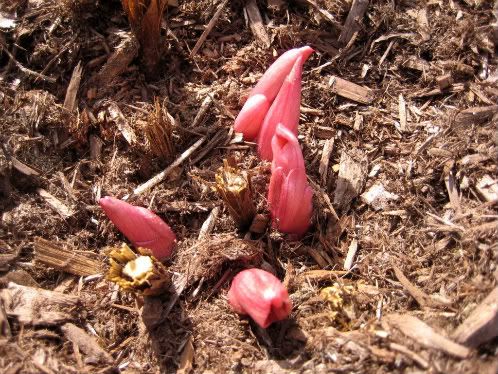 I actually thought my Peony plant didn't make it. I brushed aside some bark mulch and this is what I found.
Last season, I added this Honeysuckle plant to one of the planters on my deck. I am thrilled to see signs of new life here!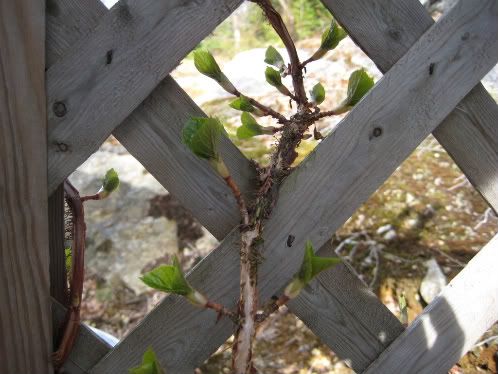 And here we have my American Bittersweet - nothing short of a nuclear disaster would take the life of this hearty plant! You've gotta love perennials! Happy Spring!