Apparently Jesse James has thrown in the towel as far as rehab is concerned.
The Huffington Post reports
that a week after
checking into
an Arizona rehab facility, multiple reports say Jesse James has checked right back out.
Radar reports
that he left when estranged wife Sandra Bullock wouldn't take his phone call as part of group therapy on Sunday:
Jesse desperately wants to put the marriage back together and his lawyer recently described him as a "broken man." He went into rehab for sex addiction treatment on his own, without Sandra requesting he get help.
But when she refused to take his call, he took off, a source familiar with the situation told RadarOnline.com exclusively.
Is Jesse James a sex addict or does he have an ego the size of California? I am impressed that he actually lasted one entire week in therapy. Wasn't that about how long he waited after their marriage before playing the field? Some people just aren't the marrying kind.
I thought I would chime in and offer some words of advice to Sandra Bullock.

Robert Pattinson
Birth Name Robert Thomas-Pattinson
Nickname Rob
Height 6' 1" (1.85 m)
Mini Biography: Robert Pattinson was born on May 13, 1986, in London, England. He enjoys music and is an excellent musician, playing both the guitar and piano.
or......how....about
Taylor Daniel Lautner
Height 5' 10½" (1.79 m)
Mini Biography: Born on February 11th, 1992 in Grand Rapids, Michigan, Taylor Daniel Lautner has shown he was destined for a successful life from a very young age. Although, he wants to continue acting into adulthood, he wouldn't mind becoming a film scriptwriter and director. Certainly, this is one young boy who is bound to do well in whatever he sets his mind to!
Hey, it works for them!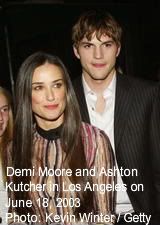 Just a thought.