Well, we didn't make it to Disney World
this
February vacation (we haven't gone as a family yet) but our day trip to the Children's Museum of New Hampshire was a lot of fun. The museum was chock-full of kid games and activities and proved to be a great winter activity for kids. New Hampshire schools actually schedule their February vacation
next
week, so it wasn't very busy, which made our visit really enjoyable.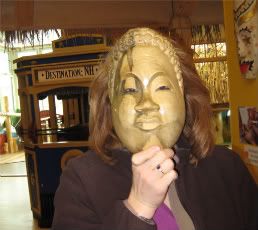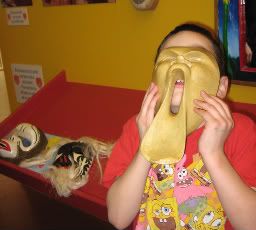 We stopped by the World Cultures Exhibit and had some fun trying on masks from Mexico, Africa and Indonesia. We learned how wooden masks are constructed and had a chance to beat on a variety of African drums.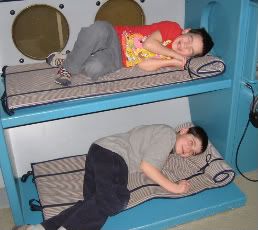 The Yellow Submarine is one of the museum's newer exhibits. After James took his shift at the wheel, they both took their nap in the bunk beds. (James is a little too big for his tiny bunk!) In the submarine, the kids could operate the periscope to search the museum above, identify mysterious deep-sea sounds at the listening station, and use sonar to measure the distance from objects.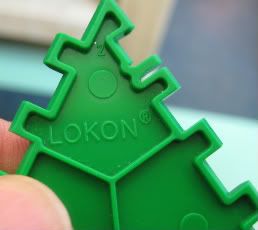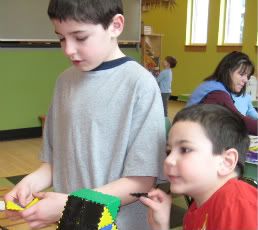 We visited the project area, which is a great place for crafts and activities. The kids could make a collage, play with magnet exhibits and make snowflakes using patterns provided by the museum. The table with the Lokon pieces was a big hit. We have never seen these before! They are a lot of fun to build with!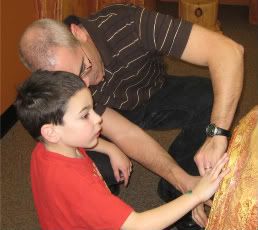 The kids had a chance to become paleontologists! At this exhibit, you "climb" into a mountainside dig site and help unearth Triceratops fossils. Next you take part in the scientific process as you compare its jaws, claws and vertebrae to those of a Tyrannosaurus Rex. Here the kids (and Dad) are making rubbings of ammonite fossils.
This is just a glmpse of our day. There were so many great exhibits that we enjoyed, like the "Build It Fly It", the "Chocecosystem" and the "First Impressions." The museum will host your child's birthday party and offers programs like science classes and overnights for children ranging from preschool through middle school. It certainly is a great place for kids my age. When I asked the kids if they would like to go back to the museum someday, they both replied, "SURE! Sure, Sure, Sure." I guess that's a yes.